introducing the
BandanaBone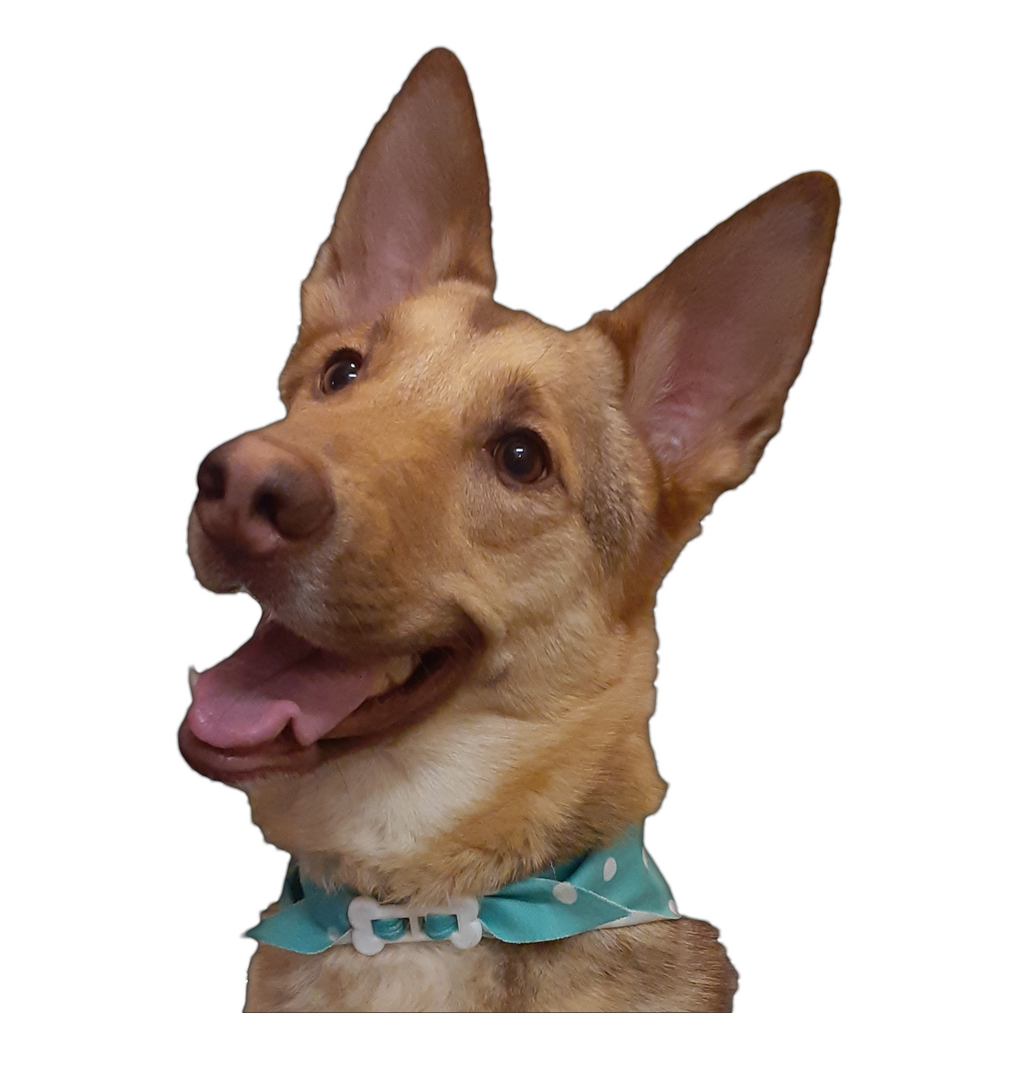 an adjustable bandana fastener for dogs
---
The Details
I designed this little object when thinking about how I could fasten my dog Bailey's bandanas fashionably without knotting it, much like Boy Scouts' neckerchief slides!It works exactly as intended and I'd like to share it with dog lovers all over the world.Unfortunately we did not meet our Kickstarter goal for mass production costs, but we've opened a shop on Etsy to sell 3D printed versions. Visit us there by clicking the button below!
---
Sign up for email updates!
---
Keep up with us on social media!
Email Signup Complete
Thank you for signing up!
how to use your
BandanaBone
Check the video above for a how-to guide on fastening the bandana with your BandanaBone.(Picture guide coming soon!)Tip for adjusting: pull on the section of fabric at the front of the BandanaBone to make a loop, then pull it through the appropriate hole to make the bandana larger or smaller.If you need any help, please message me on Etsy or email thebandanabone@gmail.com!